The Search for a Top Financial Advisor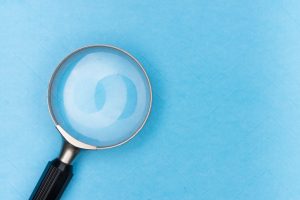 We all want our financial journey to be clear, straightforward, and dependable. We want our growth to follow a steady upward trajectory with no surprises, anchored in wisdom and unshakeable strategy. But as we all know too well, especially in light of our pandemic world, life is rarely uncomplicated. The majority of us are not savvy in such complex topics as taxes, portfolio diversification, managing cash flow, assessing risk, investing strategies, charitable giving, retirement and estate planning. And even if we are experienced on one of those fronts, we cannot know the entirety of the details involved. Whether you live in California, or anywhere in the world, as an individual with significant means, having your assets shrewdly managed is perhaps the most important decision you will make for your financial wellbeing. Utilizing the services of a certified financial planner (CFP) or financial advisor to build a strong foundation for your long-term wealth is not just an astute decision, it's a decision your future self will thank you for.
SOL Capital Management is proud to be an independent wealth management firm that advises on the financial legacies of individuals, families and businesses across the nation. With our unique insight into serving both institutions and private clients, we are committed to long-term investment growth and simplifying the complexities surrounding financial management. Click here to book a consultation with us.
But how can you find a top advisor, discern their investment strategies, or decide if they are a good fit for your needs? It is important to note that not all financial advisors are equal. Many have specialties or certifications that may or may not be fitting for your financial concerns. For example, at SOL Capital Management, we strive to maintain a high level of expertise in assisting individuals and families with financial needs surrounding such matters as portfolio positioning, estate planning, and retirement. As an independent firm, we are able to offer tailor-made financial solutions for all of our clients' wealth management needs. Other advisors may need to sell their firm's products. The takeaway is that you will need to find a financial professional that suits YOU – an individual who is prioritizing their financial wellbeing.
What Financial Firms Provide
Since advisors must manage assets and execute strategy on behalf of their clientele, finding one who has significant knowledge and strong financial expertise is important. Competent advisors are often skilled in managing multiple financial matters, such as estate, tax, liquidation events, retirement, wealth, assets, and portfolio management. 
Financial Advisor Services
Expert financial advisors are often the authorities managing:
    Risk Tolerance

    Retirement Strategy

    Portfolio and Investment Management 

    Business Planning and Liquidation Events

    Real Estate 

    Financial Planning

    Legacy Services

    Charitable Giving
On top of this, they can provide referrals or a seamless integration with a team of professionals you may already have on retainer, like wealth advisors, insurance advisors, tax managers and more, streamlining the process and simplifying your life, all while ensuring your wealth is being optimally managed. 
Do Wealthy Individuals Use Financial Advisors?
Absolutely! High-net investors utilize the services of top financial advisors to implement and maintain strategies for long-term growth in the smallest time span, so they can focus on other matters, like growing their businesses or taking care of their families. Ultra-wealthy individuals often cite the benefits of hiring an advisor with an excellent reputation as one of the secrets to their success. A qualified advisor is dedicated to your financial wellbeing, minimizing stress and providing you and your family with a bright future by helping you to:
Set Wealth Goals
High-net worth individuals are experts in their fields of business, but not usually around managing money. A seasoned voice of knowledge regarding wealth can mean the difference between meeting long and short-term goals, or feeling lost in a sea of financial complexity. Financial advisors maintain a high level of aptitude in managing money so they can make discriminating decisions and better position their clients for success. For qualified counsel regarding issues surrounding loans, dept, inheritance, credit card management, business advice and more, a financial advisor can be a tremendous asset.
To learn more about how SOL Capital Management creates customized financial strategies for our clients, click here. 
Remain Objective
Many investors make the mistake of letting their gut instincts drive their decision-making. The financial market can be volatile, and as such, it's a place where emotions can run rampant. A financial advisor has weathered the financial storms of the past and knows how to stay on track. They can be an invaluable source of advice during times of instability, providing you with confidence. 
Make A Plan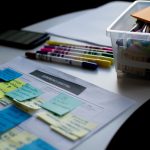 Strategy is all-important in the financial world, and knowing how to adjust for dips in the market to be better positioned for long-term growth is the best way for individuals to improve their wealth outlook. Financial advisors provide data and perform market analysis to ensure that outlook stays healthy.
Save Your Money: Tax Minimization
With laws constantly in flux, tax issues are very common in our day and age. A qualified financial advisor has comprehensive knowledge of how taxes affect investors and can work with accountants and tax attorneys in order to provide clients with strategies, including deductions, investment options, charitable giving, and more, to minimize the impact of taxes on their long-term wealth goals.
Make Room for Change
Life is many things, but it is certainly not static. Marriage, divorce, retirement, selling a business – these are all moments that carry financial impact. Throughout all of life's milestones, a financial advisor can help you face sudden changes of plans with objectivity and thoughtfulness. They can help you make sensible financial decisions independent of emotions and alter your strategy when needed to be better prepared for the future, no matter what the current economic environment is.
Getting the Most Out of Your Money
Most individuals do not have the time or energy to maximize financial opportunities. The markets demand action on behalf of investors, to stay on top of their financial game. A financial advisor can take on the burden of handling your wealth options, ensuring that your financial goals are always the highest priority. Backed by a firm with additional expert resources and support, they can see to your financial wellbeing in the most advantageous way possible. 
To read more about SOL Capital Management's team and our areas of expertise, click here. 
Investing in Your Future: What Does it Cost to Hire a Financial Advisor
How much an advisor costs consists of several factors, including if they work for an independent firm or not. As a rule, financial advisors tend to service high-net worth investors and families. A good advisor will charge reasonable fees in compensation for successfully managing your wealth. Their success depends on your financial success, and they are driven to help you achieve your goals. 
At SOL Capital Management, because we are an independent firm, we are fee-only, which means we are under no obligation to subsidize our firm's income by selling products. This helps to ensure standards of integrity and optimal strategy for your portfolio. 
Fees: What It Entails
There are generally five ways that financial advisors charge for their services, including performance, percentage of assets, commissions, hourly and fixed fees.
Finding the Right Fit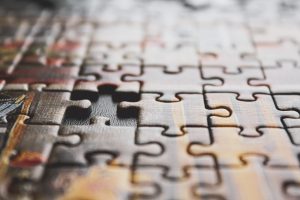 If you believe you are ready to obtain the services of a financial advisor, you might not know where to go to find a top-rated one. One of the best ways tostart the search is with the advice of a trusted friend. There are very few things as reliable as personal experience. Word of mouth is how many qualified financial firms grow their clientele. Apart from reviews and internet searches for advisors near you, it also helps to narrow down your search by using these five components:
Advisor Type
What many investors may not know is that there are different types of financial advisors. You will need to select the specialized expertise that you want your financial advisor to have, whether it is in retirement planning, liquidation events, or tax strategy. The key here is to find the advisor that has knowledge of your personal circumstances. Also determining how much assistance you will need can help clarify which advisor to choose. Some individuals may want clarification regarding their entire financial picture, including assets, investing, charitable giving, business, and more. Also consider how much communication you will need to feel comfortable. Many will want an advisor that is regularly available for consultation, and someone who will listen carefully to their concerns. 
Pick a Fiduciary 
A fiduciary is obligated to put their clients' interests ahead of their own, bound both legally and ethically to a moral code of conduct. If you want a financial advisor who will serve your financial interests in a trustworthy manner, you will absolutely want to hire an advisor that meets this caliber.
The Advisor Skill Set   
It's no secret that a diverse portfolio can weather market dips better than one that isn't, yet not all financial advisors take a comprehensive approach to wealth management! Make sure you hire an advisor that is skilled in the areas of healthcare, estate/legacy, investment, income, and tax planning. If any one of these areas is neglected, it can have a negative impact on the other four. For example, an advisor should factor in rising healthcare prices when looking at your retirement strategy. This is due diligence on behalf of the financial advisor, and common sense for your life.
A Partner on Your Financial Journey
It is a great idea to secure the services of a financial advisor when you decide that it is in your best interests to seek the unbiased advice of an expert, as opposed to solely trusting your own choices regarding money. When it comes to investment management and helping your wealth to grow, having a financial expert to walk alongside you on your financial journey is a wonderful way of preserving your family's legacy. Once you have found someone you trust, you will be able to build a foundation that will last a lifetime. 
Maximizing Growth
Financially preparing for the future is one of the best opportunities you have for ensuring that you and your family will be protected in the years to come. But recognizing those opportunities and maximizing on their growth is not always readily apparent. Hiring a financial advisor is a step in the right direction to make sure that you never miss an opportunity again, whether it's a stock, a tax minimization strategy, or a piece of real estate.
Other Reasons to Seek an Advisor
The five core aptitudes of an advisor (healthcare, estate/legacy, investment, income, and tax planning) does not mean you are limited to seeking a financial expert who is only skilled in these areas! Our globally changing markets demand that financial advisors continue to learn, to gain an edge on market trends and investment opportunities, to make sure they are providing the most strategically sound counsel to their clients. They should have knowledge surrounding topics such as:
Education Expenses
Rates of college tuition continue to go up every year with no signs of slowing. Student debt is also on the rise, doubling over the last decade. The last thing a parent wants for their child is post-graduation debt. A financial advisor can provide a tax-minimized college savings strategy that will relieve you and your loved ones of the stress of college expenses. 
What Sets SOL Capital Management Apart
Every person in search of a financial advisor should ask what sets a firm apart. Delegating the management of your wealth to an advisor is a big decision, and should not be made lightly. 
At SOL Capital Management, we understand that prioritizing your financial wellbeing is one of the most important decisions you can ever make. We are committed to providing each and every one of our clients with a tailor-made long-term wealth strategy that will take them into a bright financial future. As an independent firm and a partner in your financial journey, we are wholly committed to your success.
We provide asset management services on a fee-only basis. Our knowledge and dedication to client service flourish within a culture of trust, transparency and teamwork established in 1987. We provide services to institutions and private investors alike, deploying strategies designed to provide diversified exposure to worldwide markets. 
Contact SOL Capital Management to learn more about our services, and to see if we can help you reach your financial goals. 
Tags