Q1 2019 Insights
Global Economic and Financial Markets Summary
Global equity markets started this year on a positive note, generating broad gains in the first quarter, rebounding off a difficult end to 2018. Major investment-grade bond indices delivered a solid performance, and returns were even stronger for higher-yielding fixed income. Interest rates fell globally, and government bonds rallied alongside riskier asset classes.¹
During the quarter, an unexpected about-face from policymakers, most notably the Federal Reserve, reassured investors. The Fed held short-term interest rates steady, signaled no rate increases for 2019, and announced an earlier-than-expected end to the unwinding of its balance sheet. Overseas, the European Central Bank (ECB), Bank of Japan (BoJ), and Bank of England (BoE) all shifted to a more accommodative stance, and China increased monetary and fiscal stimulus. Near quarter-end, Japanese lawmakers passed spending programs designed to boost household consumption.
After the volatile end to 2018, the first quarter's strength in equities was a welcome development, as well as a fitting reminder of the importance of staying invested through short-term corrections. Gains continued into the second quarter, with the S&P 500 and Nasdaq Composite indices climbing to all-time highs in April. In the days and months ahead, equities may continue to set new records, but will do so with increased volatility. We are adhering to our discipline of regular portfolio rebalancing, which we believe is especially prudent now given the protracted bull market and U.S. economic expansion.
Consequently, we have been decreasing equity exposure to more closely align client portfolio asset allocations with their long-term strategic targets. As we reduce exposure to equities, we are reinvesting in fixed income, cash equivalents, and/or relatively undervalued equities (e.g., U.S. value, international, and emerging markets), where appropriate. Should the strong upward momentum in stocks continue, such rebalancing may limit portfolio gains in the near term. However, experience tells us that disciplined rebalancing is an essential component of a successful, long-term investment program.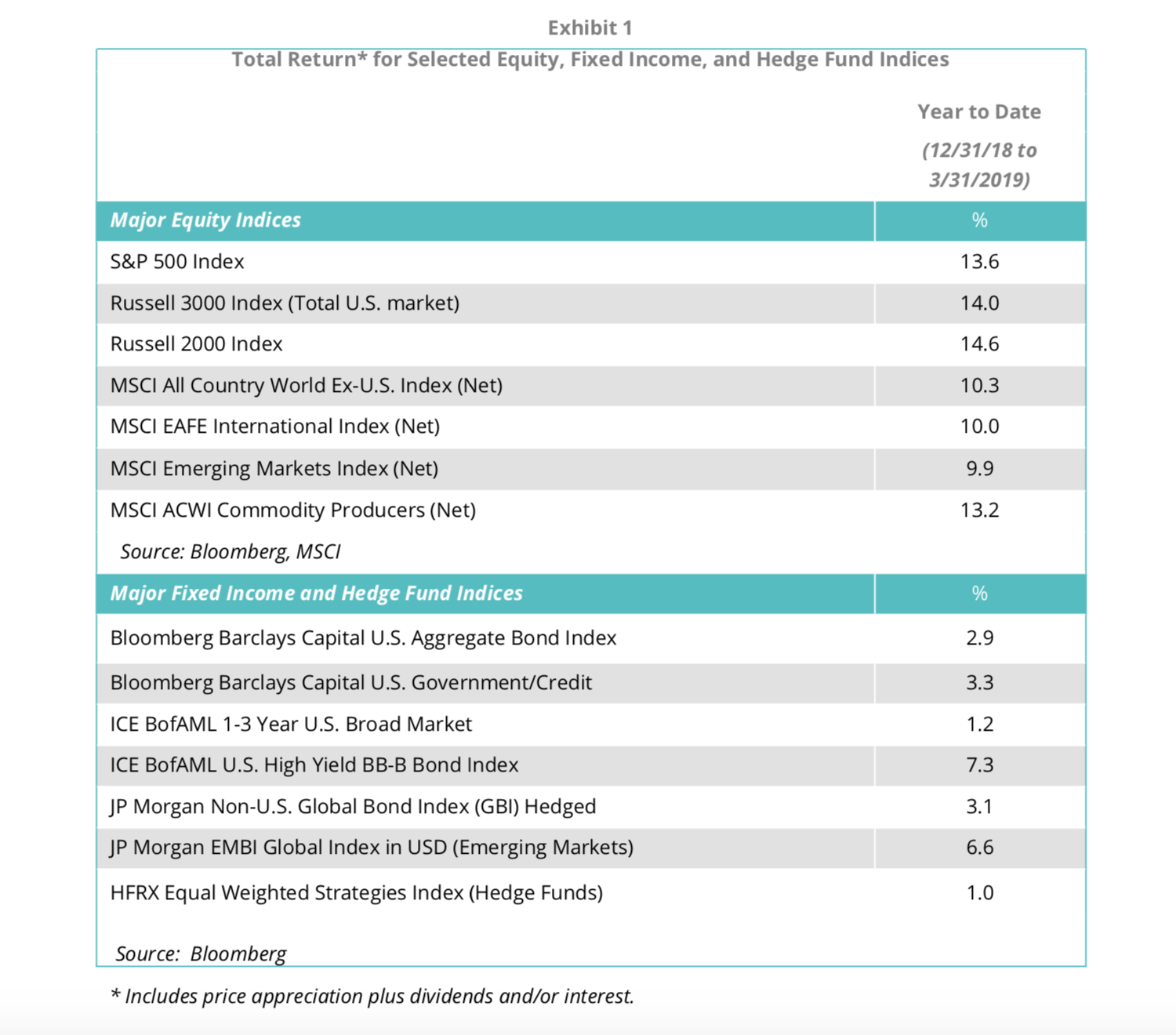 ---
¹ Bond prices and yields move in opposite directions. 
Tags